It is a great feeling when one least expects it , one is informed that what one has done has affected someone else in a positive way.
Last night, I was at a work party with my wife. I was mingling with everyone listening intently(as I always do) because I genuinely love to hear everyone's stories–no matter what.
I spotted my wife asking me to go over to her side of the room. As I made my way through the crowd and swerved past several servers and a couple of chairs, she took my hand and stepped aside. Right behind her was a young girl dressed in white with a big smile. My wife said: " Say hi to (Name-to preserve anonymity) , I think she wants to tell you something!"
My interest was piqued! The smiling little Lady asked, "Are you the writer?"
I politely said, " Yes,….. well….yes I am!" immediately following with, "Did you like my book?"
She replied, " Yes I did….. I liked it a lot…Are you going to do another one?"
I thought for a split second that the answer would be a resounding YESSSS! But, I responded with question, " What would you like to see me do? Do you have a suggestion?"
She did not expect it and thought for a second, I then asked her to think about it and let me know when she comes up with something. She responded with a great line that made my night, " My teacher read it too and she liked it too and she said AAWWW." While she held her hands closely to her face looking up! I gathered that her teacher was positively moved.
Right when she said that her mom smiled and said that this little lady has been keeping my book "the Boy and the Red Balloon" under her pillow! And that her uncle got the book for her! And, she loves to draw and paint!!!! I was very humbled by this and said that I would LOVE to see her work, because I am genuinely interested what anyone has to say, or do, or draw! Especially a creative young mind!
Then I asked her, " How old do you think I am?" She replied with a number that was pretty close to my real age…… ( I won't divulge that because, well…read on!)
I leaned over to her and said, "I am thirteen…… I never grew up! I still act like I am thirteen!" My wife nodded her head with a definitive YES!
The little lady gave me a puzzled look and a grin.
Then, again, I leaned over to her and said, " Now, you make sure that you don't grow up either!!! And DO whatever your heart desires! Do what you LOVE!"
Her Mom laughed and so did she!
Deep inside, I had tears but they were tears of joy,
But I smiled,
Then a laugh!
Suddenly I was pulled away by another friend, but that encounter meant a world to me.
So to the little Lady dressed in white , the budding artist, the future writer, or whatever her heart desires:
"Remember, don't grow up inside……..no matter how old you are on the outside, always stay creative and do what your heart desires!"
The world is waiting for your creativity, just as you were dressed in white…….you have the ability to paint the canvas of your life with your own colors!
Always, always…Believe!
Kaveh Adel

There is something about classical Guitar and how it inspires……and allows for drawings and writing to flow! I highly recommend this wonderful Artist: Maneli Jamal.
May his LOVE and passion for his ART  carry him to SUCCESS just like our own little RED Balloon to the Boy!
Always Believe and have passion in your heart.
Kaveh

I was moved by the story of an awesome little Boy named Gus who recently lost his "Orange" Balloon. So, I decided to write to him and draw him a picture here it goes:

Dear Gus,
I wanted to tell you that when you believe YOU will be with your Orange Balloon. Just try really hard before you go to bed and imagine that you w…ill see your Orange Balloon in your dreams and remember that he Loves you very very much too! Any time you miss him just remember the picture in your mind and your dream that you are with him.
Sleep well, buddy!
With unconditional love we will never lose anything or anyone, and their memories!
May everyone feel that love.

Kaveh

In the last few days the BOY has been feeling a little more sad than usual. His great grand mother passed away three days ago. He never got to meet her but has learned about her from his father.  Soon, when he grows up he will see and read more about her.  He will learn that many things in life are lost not unlike a  Balloon flying away.
Many years ago, she lost many dear Balloons in her life.  She never got to see those Balloons again.  She never cried, although she shed tears inside. But she always imagined she will become a Balloon herself and fly. But, before she would become the Balloon she wanted to learn to fly. So,  she flew across an ocean and 3 continents to see her grandson (the BOY's Father) and saw him get married.  She had the determination to see the world.  And she did.  Once she accomplished that, she returned home.
Several years later,  the BOY was born. She had always wanted to talk to him and once she heard him say his father's name across a telephone line and that was enough for her, just to hear that.
She flew one last time to visit another part of the world, several weeks ago.  She wanted to do it.  She knew that this would be her last flight as a great-grand-mother.  So she gathered those she could to go with and everyone went along with her because it was her wish. She was happy and enjoyed her trip.
Upon her return, surrounded with all who love her(near and far), she became a Balloon herself and flew away but she is always attached to us with a string, a string filled with memories, with love–an unconditional love. And she is hovering above us with a smile. Always a smile. I imagine she is with her dear lost Balloons from years past.
The BOY, one day, will learn about this and will never, never let go.
From the bottom of my heart I send love to all,
Never let go of the  string.
Always remember to BELIEVE.
Kaveh Adel

My last blog post was about World Autism Awareness Day which is on April 2nd but I forgot to mention that it is also the International Children's Book day as well.   In fact here is a little history about it from International board for Books for Young People (IBBY) taken from their website:
"Since 1967, on or around Hans Christian Andersen's birthday, 2 April, International Children's Book Day (ICBD) is celebrated to inspire a love of reading and to call attention to children's books."
that last part….. I absolutely LOVE! Inspire a LOVE of reading!
I hope you get the chance to celebrate children's books and also raise awareness as well come April 2nd! (two days!!!)
I also wanted to share a blog post/video by Cheryl Rainfield about writing for children:
Click HERE (Cheryl Rainfield's Blog Post)
I think it was right on! what do you think?
Remember to always BELIEVE,
Kaveh Adel

I wanted just to say there that it is so important to care, even if it means to give someone a hug, a kiss, give them something of value or give something away.  I set out from the beginning to help, with all I could, two charities that I felt strongly about.  So do your part…. become passionate about some one or something other than yourself even if it means it would be for one day.
My passion for the next few days will be raising awareness about Autism specially with April 2nd approaching (world Autism Awareness Day).  Enjoy the video and get involved!
Remember to always believe,
Kaveh Adel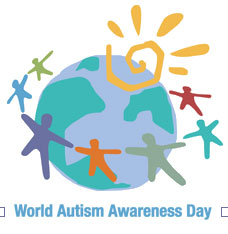 In commemoration of World Autism Awareness day(April 2nd, 2010) and to help shed light on the increasing incidence in diagnosis and prevalence of Autism all around the world I have decided to donate ALL the proceeds from my Children's Book:
that were ear-marked to be shared between Autism Speaks and Make a Wish foundation to be given to Autism Speaks.
It is imperative to bring more attention to this and push for further research as well as support mechanisms to help all of these wonderful minds to thrive and become their own shining stars.
Several great sites to visit to learn about Autism, to get involved and to make a difference are listed below:
3. A Blog post by MOM-NOS named A hair-dryer kid in a toaster-brained world (a fantastic post with regards to realizing and seeing the positive and how the brain of an Autistic person is different yet the same as the rest of the population. )

Feel free to share this with anyone you like! and always, always remember that with love , one will overcome any hurdle……so believe.
Sincerely
Kaveh Adel

I find it amazing that things align in the right place and people cross paths and ideas resonate. I was working on the next video for release to give a little more insight into the book but I was hitting a wall about music and all of a sudden I run into a site by pure accident and listen to a song that seemed to really resonate(I am liking that word tonight!) with the buildup and the feel of the book.  So, I emailed the composer not expecting to get a response……..
I got a response the same day! And he lives in Japan!
In any case, he was gracious enough to let me use his music in my next video provided I would give him the proper credit(of course, he is very talented and he deserves all the credit!) So be on the look out for the video!
What I was trying to do was to make sense of it all.  I set out to write a very simple book, an emotionally charged one for me, yet a simple concept with very simple drawings(as I had explained in my previous post about simplicity).  I have had feedback about "The Boy and the Red Balloon" from from my own family to friends, even  complete strangers(whom I hope to call friends someday!) All have said that they felt that they were touched in a way.  Each differently.
I never thought that my path would connect me with kindhearted people across the globe.
I suppose the "Red Balloon" can fly away but deep down it will always come back down to one thing and that's the thing that connects us all.
Unconditional love
That is one thing that as humans we strive for and most of us have it and may  not even know that we possess the ability to get and even give it.
I am thankful to have these experiences to share with you and I wish everyone a life with unconditional love.
Sincerely,
Kaveh Adel

I got some excellent feedback last weekend about the book last weekend. I love Constructive criticism. One question that came up was this:
"I have read a lot of Children's books but your illustrations were very simple, why did you do that?"
Ironically the answer is simple: We are reading the book and not necessarily watching it. I always wanted to have the WORDS in the WRITTEN format become the driving force and for the illustrations to be supplements. The drawings were very simple but colorful yet not too distracting, I also wanted the words to have colors embedded to enhance the meaning of the word and tie them into the actual story. A multi-sensory approach, if you will. And the illustrations are unique but not too distracting and simple enough (OK, a little more sophisticated than stick figures!) that a child can take the base image and build on it in his or her mind, and really let one's imagination soar like the balloon!
I may have broken several rules for writing a typical Children's book by having too many words in a page and not enough in another; changing the font size in one page and breaking with traditional punctuation but I learned from my inspiration, my son, that Children do not think like adults.
Then, why should we write like an adult and adhere perfectly to the "rule?"
Don't get me wrong, I am all about rules….ask my wife and she'll attest to my crazy schemes to organize things. And I do want Children to learn the rules….
BUT…..
A children's book is about them using their imagination and maybe… just maybe for an adult like me who deep inside still feels like a thirteen old boy, to feel that he can bend,……….even break a rule here and there!
Remember always to believe,
Kaveh Adel